We went to the Scottish Festival and Celtic Gathering in Bridgeport last Saturday May 6. The main reason we went was so Raven could see Albannach again. She got to meet all the members of the band and they autographed their CD for her and she got her picture taken with Jamesie Johnston. She was so happy!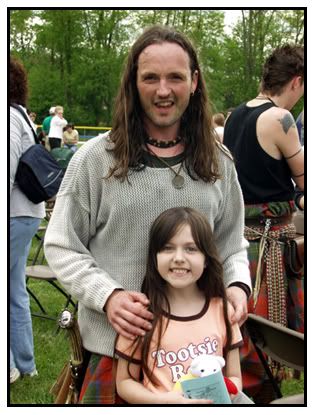 To view more pictures of Albannach visit our photo gallery here.
Mike also video taped their performance which was amazing! You can view the first part of it below.